December 17, 2013
Well hello! How is your week going so far? Are you ready for Christmas? I'm not. But then again I never am. And yet Christmas still comes anyway and things always work out. :)
I've been doing a little pre-xmas shopping for myself ...
These pretties came in the mail yesterday. When I emailed my friend Kerri at Sew Deerly Loved to tell her the fabric had arrived and how much I love it, she offered to do a giveaway for you, my dear readers! I'm very excited for one of you to win this bundle of sweet Japanese fabrics. :)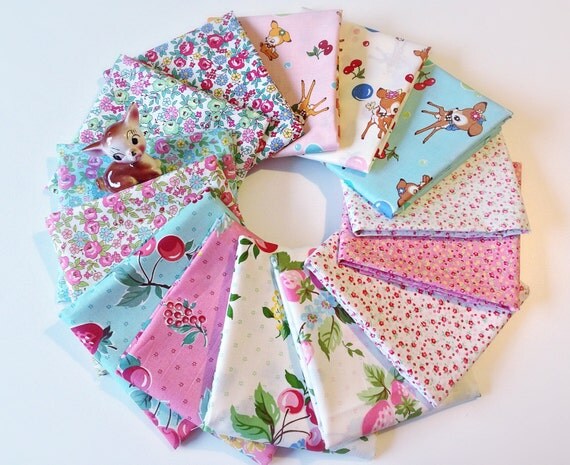 To enter this fabulous giveaway to win 14 FQs of Atsuko Matsuyama's latest fabrics, simply leave me a comment saying what Christmas sewing (if any) you are doing, already did or plan to do (no one will know if you don't get to it!).
Comments close Sunday Dec 22nd and I'll announce the winner on Tuesday Dec 24th.
Oh, and one more thing ... everything over at Sew Deerly Loved is 20% off right now so if you're looking for a gift for someone (like maybe yourself, possibly?) check out her shop. I never leave empty-handed!

Kristyne
|
Comments Off
|